After several months of development, it's time for ingésciences to unveil its new website. A customised tool showing the scope of its commercial offer and its expertise in the field of research on vaporisation products.
New name, new site
Officially created in October 2019, ingésciences, initially, adopted the communication channels of the former LFEL (Laboratoire Français du E-liquide). Now, the company, comprising an analysis and research laboratory and a process engineering design office, has its own website. Its navigation, for PC, tablet and smartphone, is mainly based on the duality between its two departments, OpenSciences and OpenEngineering.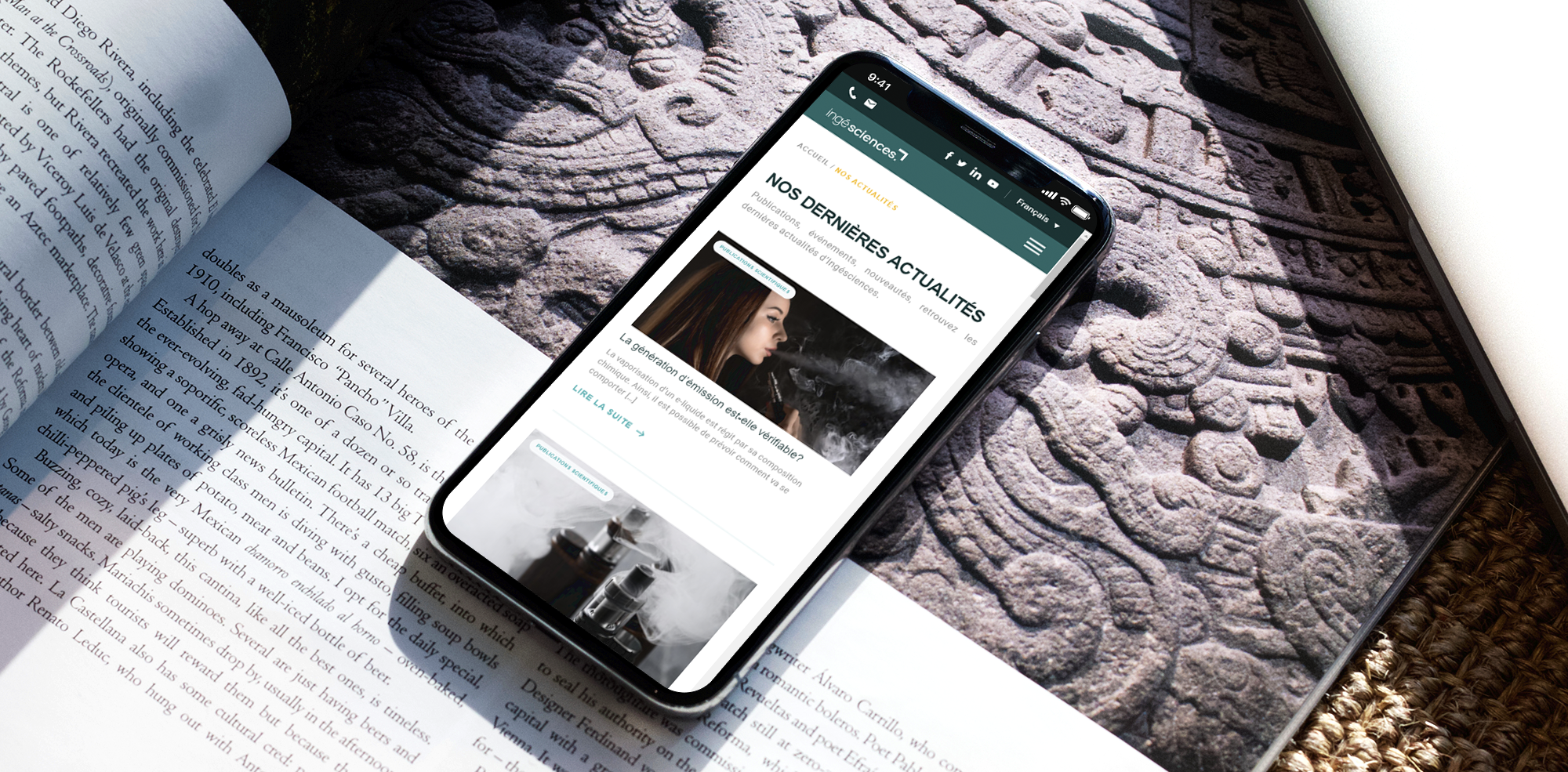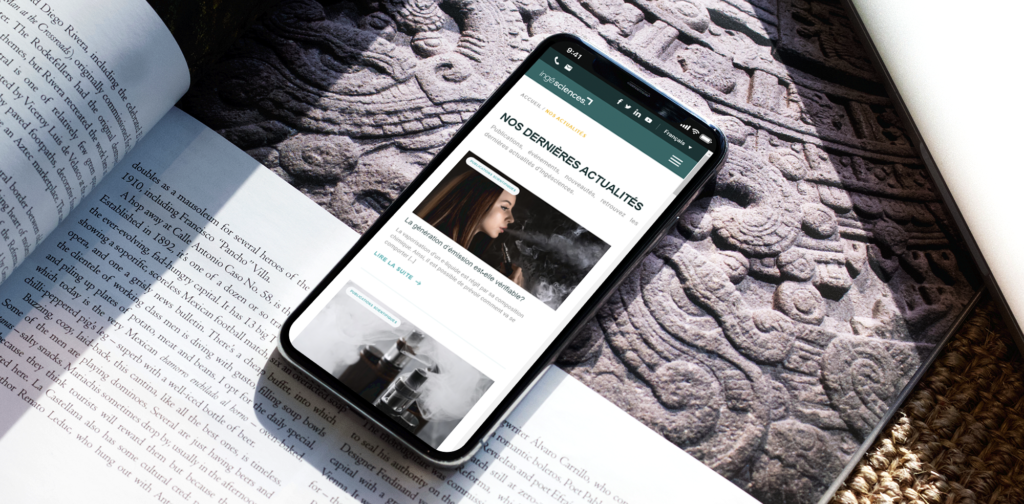 The ingésciences offer of services is clear to read
This new website, which aims to be easy and practical to use, presents the laboratory's entire analytical offer with segmentation by business sector: vaping but also agro-food, agriculture, cosmetics, health, the environment, biotechnologies, etc. The complete catalogue of the laboratory's services is also available: physical-chemical analysis, making compliant, audit & advice, methods development, industrial project design. While initially, the ingésciences offer is mainly centred on vaping products, the laboratory aims to answer the future needs of other sectors. So, this digital medium is also upgradable. In the short term it will propose new support services targeted more to answering the needs of its customers.
Analysis and research tools
With this website, ingésciences is revealing all the expertise of its team and its most innovatory tools such as the U-SAV robot vaper or the VapEcell research programme. Resources for carrying out research programmes on vaporisation products and forging links with scientific partners with schools and with university laboratories.
Archives and news items
In its news blog, ingésciences invites you to delve into the document archives of the company and also of the former LFEL. The advice of our experts, many scientific publications and thematic articles on inhalation products are also available. While dated, some publications have been kept to highlight the growth of the laboratory's research programmes. Naturally, the blog is also supplied with more recent articles produced by the OpenSciences team in response to key subjects on the company and its news.